Full Steam (and Social Studies) Ahead with TPS Grant Training in South Carolina


Full STEAM (and Social Studies) Ahead with TPS Grant Training in South Carolina aims to teach pre-service and in-service school librarians and teachers in South Carolina about:
• Navigating the Library of Congress and locating primary sources.
• Effectively pairing primary sources with graphic novels to enhance student engagement.
• Collaboratively designing learning experiences for their students using these resources.
Featured speakers include:
• Elementary session: Tom Bober, author of Elementary Educator's Guide to Primary Sources: Strategies for Teaching.
• Middle school session: Nathan Hale, author and illustrator of the Hazardous Tales series.
• High school session: Nate Powell, illustrator of the March series.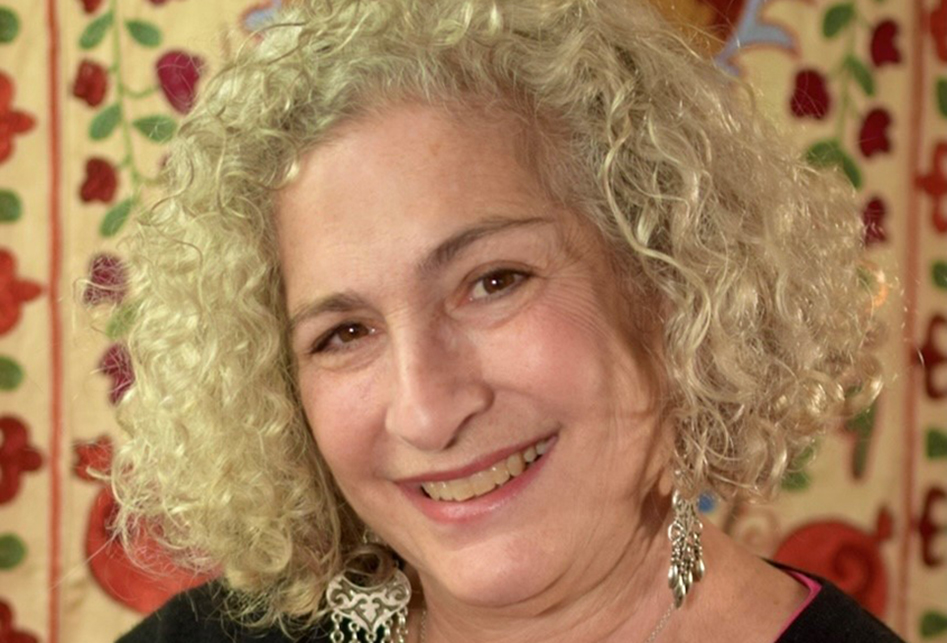 Helaine Becker
Helaine Becker is the well-known author of more than 90 books for children and young adults, including the international bestseller Counting on Katherine: How Katherine Johnson Saved Apollo 13; and An Equal Shot: How the Law Title IX Changed America Forever. Her books have been recipients of Picture Book of the Year Award, The Cook Prize, the Giverny Prize, Bank Street Best of the Year, et al. She's also an experienced writer for television. Helaine's recent titles include The Fossil Whisperer: How Wendy Sloboda Discovered a Dinosaur; Pirate Queen: A Story of Zheng Yi Sao; Emmy Noether: The Most Important Mathematician You Never Heard Of ; and Alice and Gert. Watch for Eleanor Roosevelt: Her Path to Kindness in 2023 (Little Brown).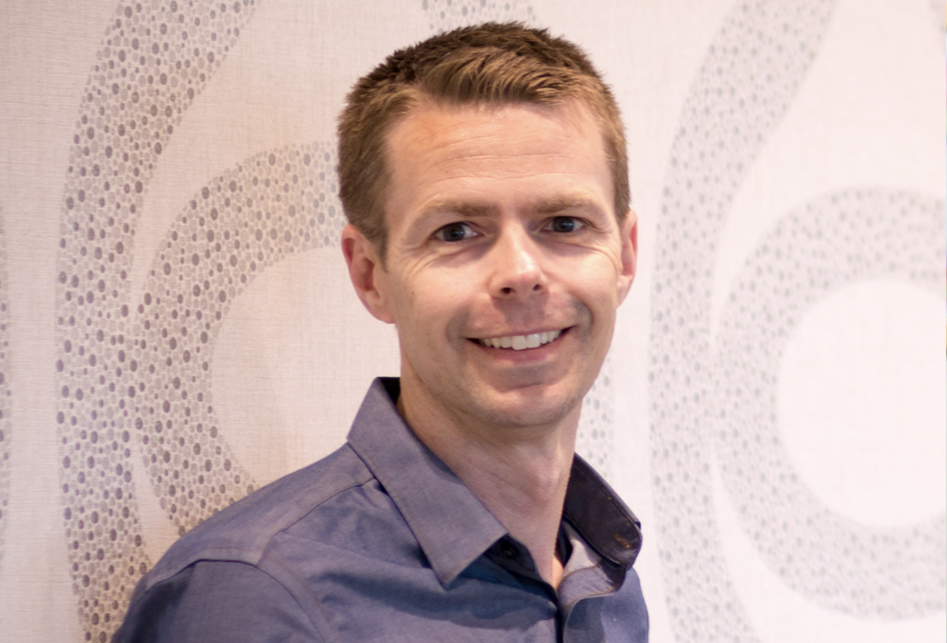 Tom Bober
Tom Bober is a school librarian, 2018 Library Journal Mover and Shaker, former Teacher in Residence at the Library of Congress, and author of Elementary Educator's Guide to Primary Sources: Strategies for Teaching.

He writes the Picture Book and Primary Sources blog posts for AASL's KQ blog and hosts The Primary Source Podcast.

Tom works with students and educators to promote the use of primary sources in student learning.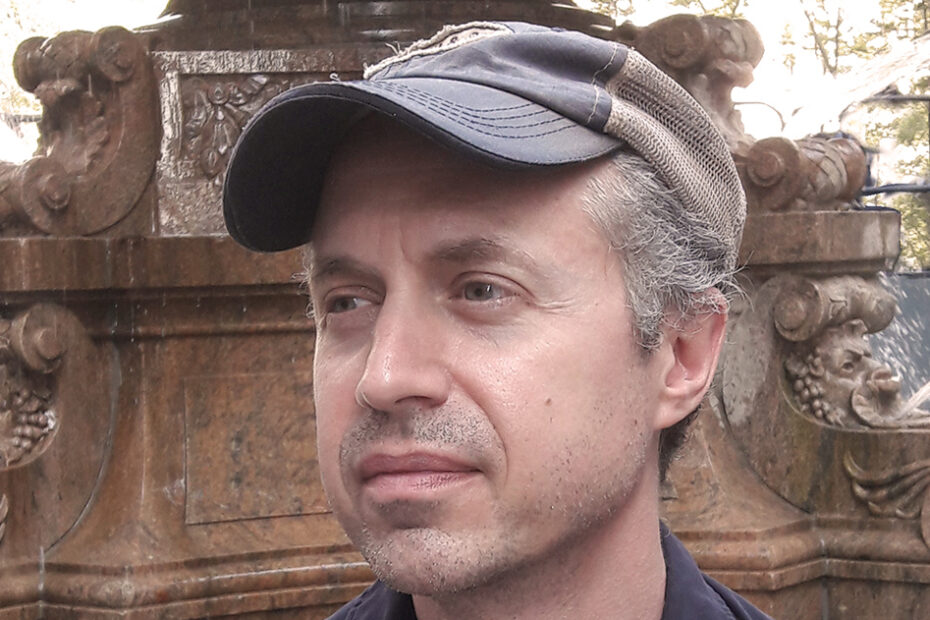 Mike Cavallaro
Mike Cavallaro is from New Jersey and has worked in comics and animation since the early 1990s. His comics include the Eisner Award–nominated Parade (with fireworks), The Life and Times of Savior 28 (written by J.M. DeMatteis), Foiled and Curses! Foiled Again (written by Jane Yolen), Decelerate Blue (written by Adam Rapp), Free Speech Handbook (written by Ian Rosenberg) and the Nico Bravo series (a 2019 New York Public Library Best Books for Kids selection).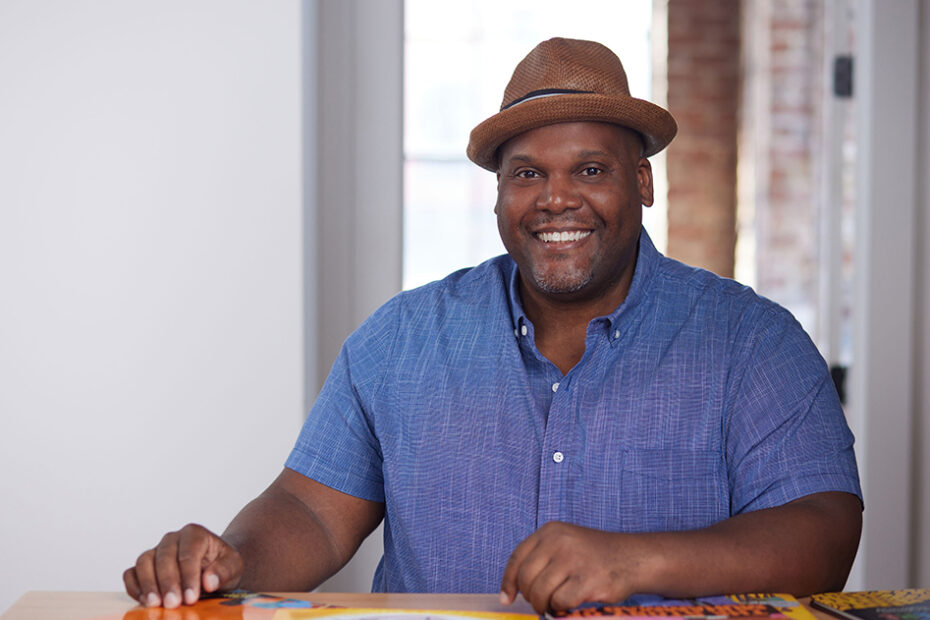 R. Gregory Christie
R. Gregory Christie is a freelance illustrator and the owner of Gas Art Gifts (Gregarious Art Statements), an online children's bookstore that sells the books, art and stationery connected to his published titles. He is a NAACP Image Award winner, the designer of the 2013 United States Post Office's Kwanzaa Forever stamp, while also being a recipient of dozens of awards including: the New York Times 10 Best Illustrated Children's Books of the Year Award, and the Coretta Scott King Honor Award in Illustration. His illustrations have been featured on HBO Kids, PBS' "Between the Lions", and on the 2013 Congo Square New Orleans Jazz and Heritage Festival poster! One of Mr. Christie's most notable projects was a series of animated black history DVDs, from Karyn Parsons' foundation, Sweet Blackberry.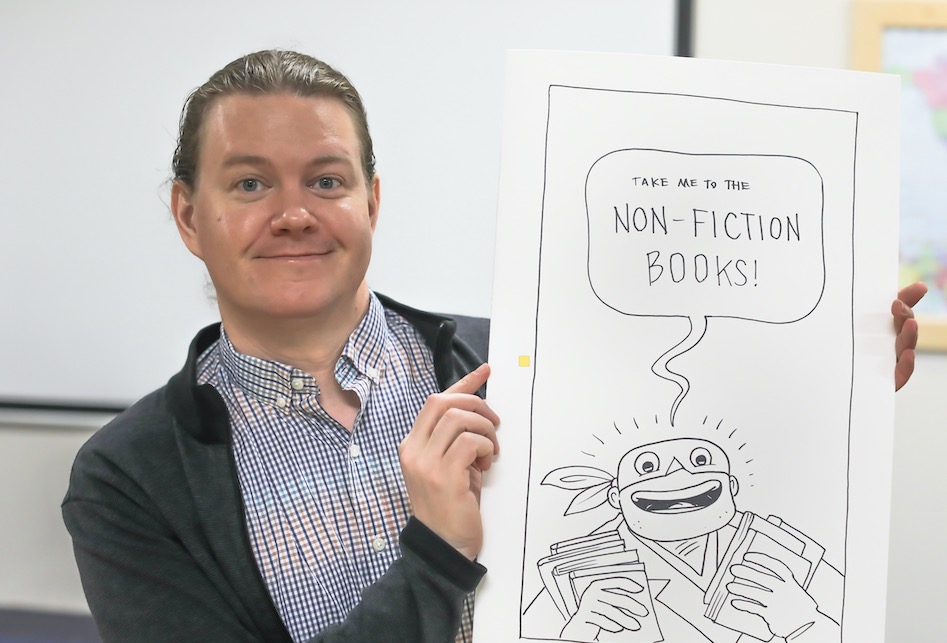 Nathan Hale
Nathan Hale is the author and illustrator of the Eisner-nominated, New York Times bestselling graphic novel series on American history Nathan Hale's Hazardous Tales.

He also created the sci-fi horror comics One Trick Pony and Apocalypse Taco.

He is the illustrator of the graphic novel Rapunzel's Revenge and its sequel, Calamity Jack.

He also illustrated Frankenstein: A Monstrous Parody, The Dinosaurs' Night Before Christmas, and many others. He lives in Utah.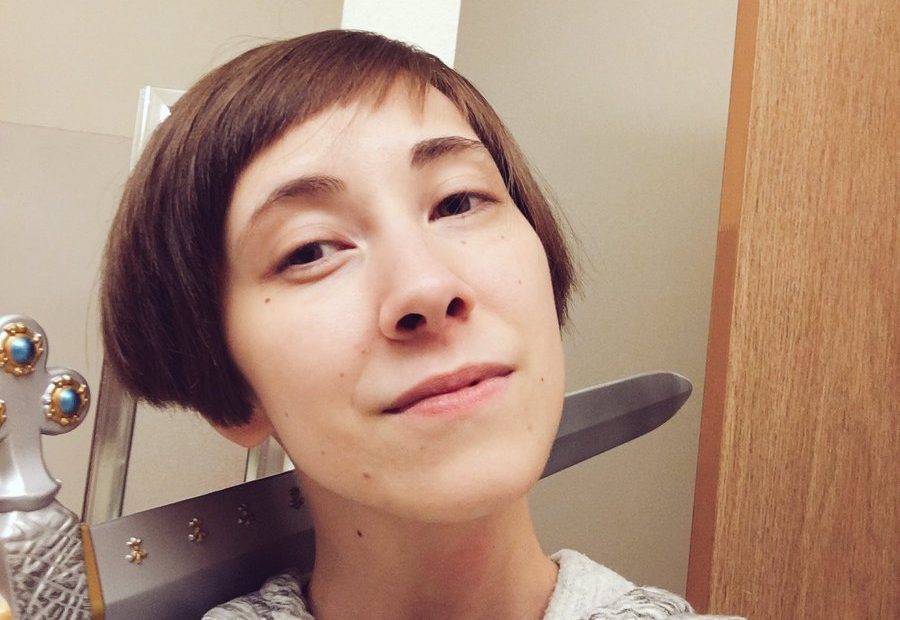 Kiku Hughes
Kiku Hughes is a Yonsei cartoonist based in the Seattle area.
Her first graphic novel, Displacement, was published by First Second in 2020.

Her work, published by Nickelodeon/Dark Horse, Short Box, Beyond Anthologies and more, explores themes of identity, queer romance, soft sci-fi and anti-capitalist futures.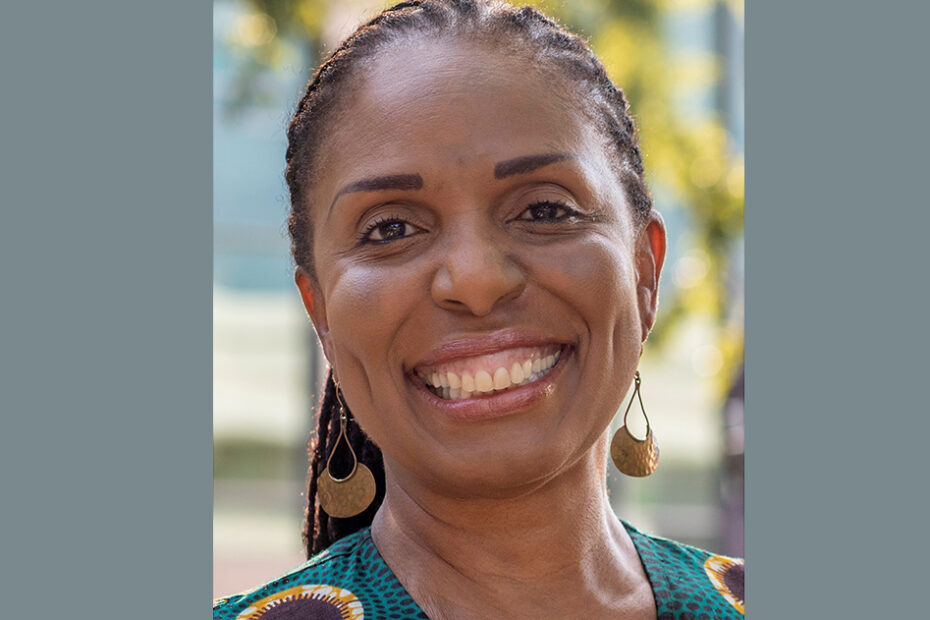 Dinah Johnson
Children's Literature is at the center of Dinah Johnson's life. She is the author of picture book titles including H is for Harlem (Little, Brown, 2022), Indigo Dreaming (HarperCollins, 2022), and Black Magic (Henry Holt, paperback 2021). As Dr. Dianne Johnson-Feelings, she is a professor of English at the University of South Carolina, where she teaches courses in Children's and Young Adult Literature, American Autobiography, and Creative Writing. Her most recent scholarly title, co-edited with Dr. Jonda McNair, is A Centennial Celebration of the Brownies' Book, a collection of essays about the 1920-1921 magazine edited by W.E.B. DuBois and Jessie Fauset. At its core, all of Johnson's work is in the service of children. She hopes that her efforts make others feel the same way as a little girl who wrote to her, "Dear Dinah, You had made my heart sing."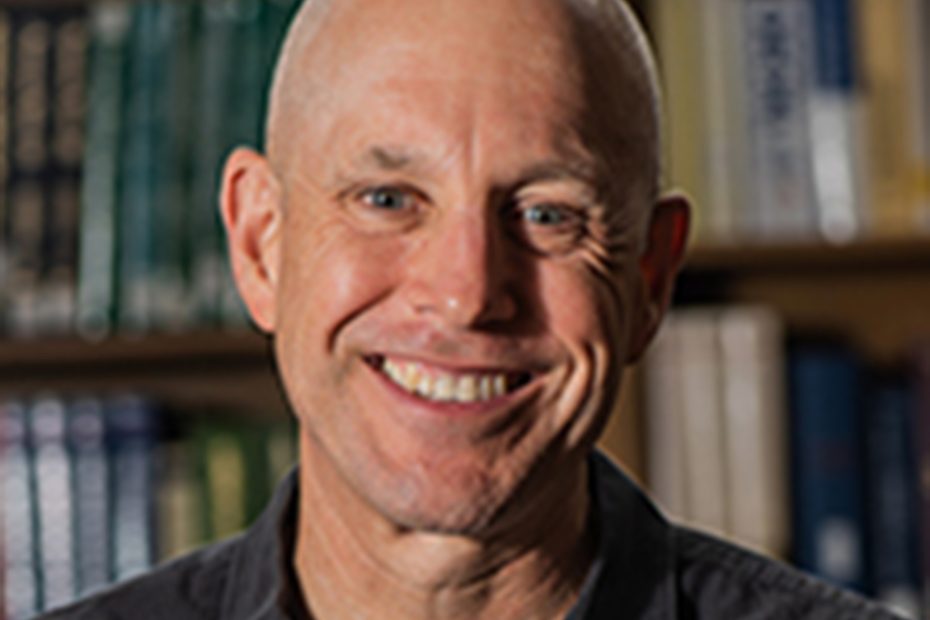 Jim Ottaviani
Jim is the author of fifteen (and counting) graphic novels about scientists. His most recent books include Einstein, illustated by Jerel Dye, Naturalist (with E.O. Wilson, illustrated by C.M. Butzer) and Astronauts: Women on the Final Frontier, illustrated by Maris Wicks. His books have been translated into a dozen languages and are probably the only ones to have received praise from both Nature and Vampirella Magazine…and everything in between, from Physics World to Entertainment Weekly to Discover to Variety to Time. He lives in Michigan and comes to comics via careers in nuclear engineering and librarianship. Find out more via his site at www.gt-labs.com and on Twitter at @gtlabsrat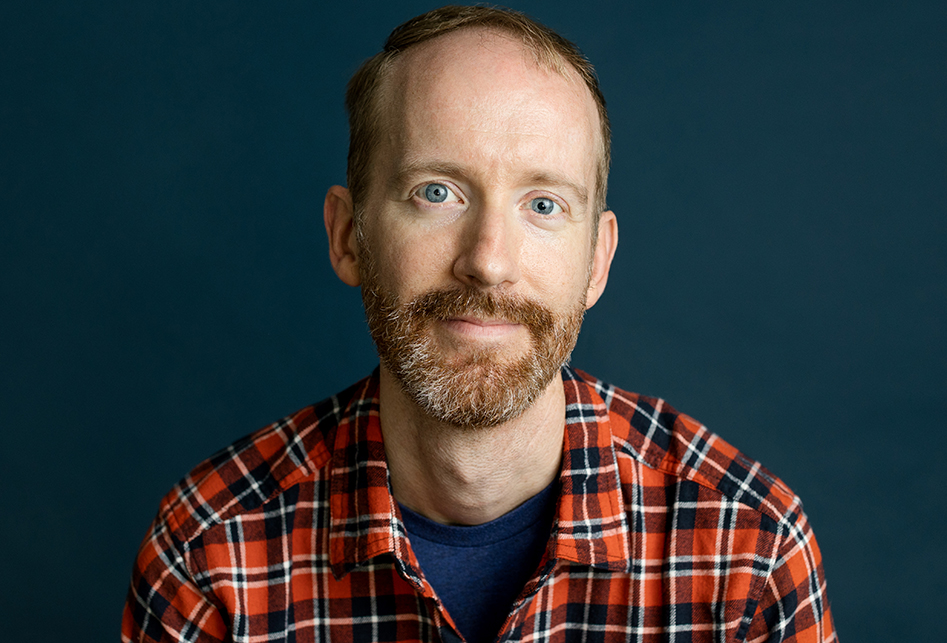 Nate Powell
Nate Powell is the first cartoonist ever to win the National Book Award. An Arkansas native, Powell began self-publishing in 1992 at age 14. His work includes Save It For Later, the March trilogy and its new follow-up Run, Come Again, Two Dead, Any Empire, Swallow Me Whole, and The Silence of Our Friends.

Powell's work has also received the Robert F. Kennedy Book Award, three Eisner Awards, two Ignatz Awards, the Comic-Con International Inkpot Award, four YALSA Great Graphic Novels For Teens selections, and is a two-time finalist for the Los Angeles Times Book Prize.

He lives in Bloomington, Indiana, and is currently creating a graphic adaptation of James Loewen's Lies My Teacher Told Me (2023) as well as his next solo graphic novel, Fall Through (2024).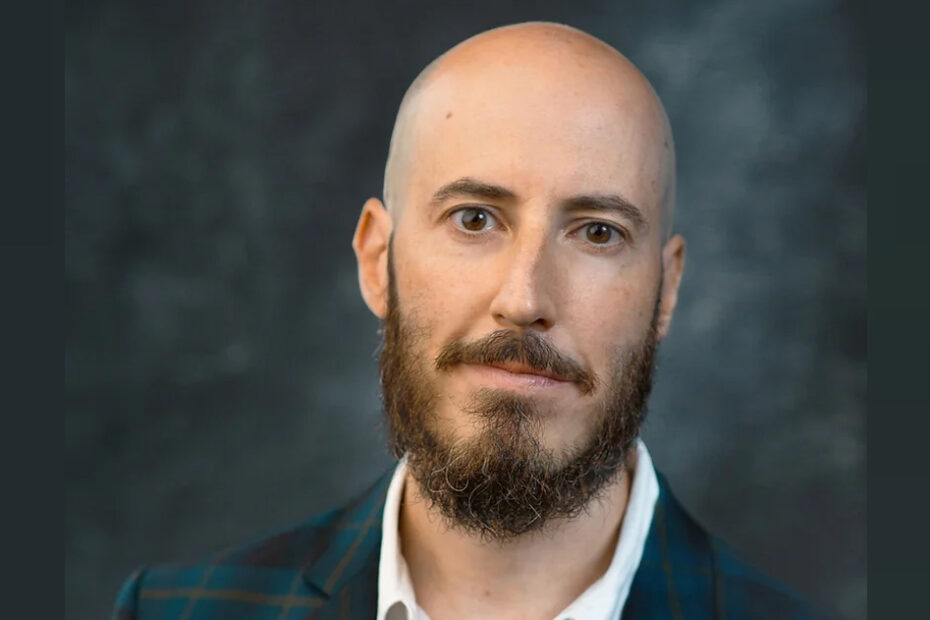 Ian Rosenberg
Ian Rosenberg has over twenty years of experience as a media lawyer, and has worked as legal counsel for ABC News since 2003. He graduated with distinction from the University of Wisconsin–Madison, and magna cum laude from Cornell Law School. Rosenberg is also an Emmy-nominated documentary filmmaker, and teaches media law at Brooklyn College. He is the author of The Fight for Free Speech (NYU Press 2021), which Kirkus called in a starred review, "Essential reading for journalists, political activists, and ordinary citizens alike"; and the graphic novel Free Speech Handbook (Macmillan/First Second 2021), selected by the Young Adult Library Services Association as a 2023 Top Ten Great Graphic Novels for Teens.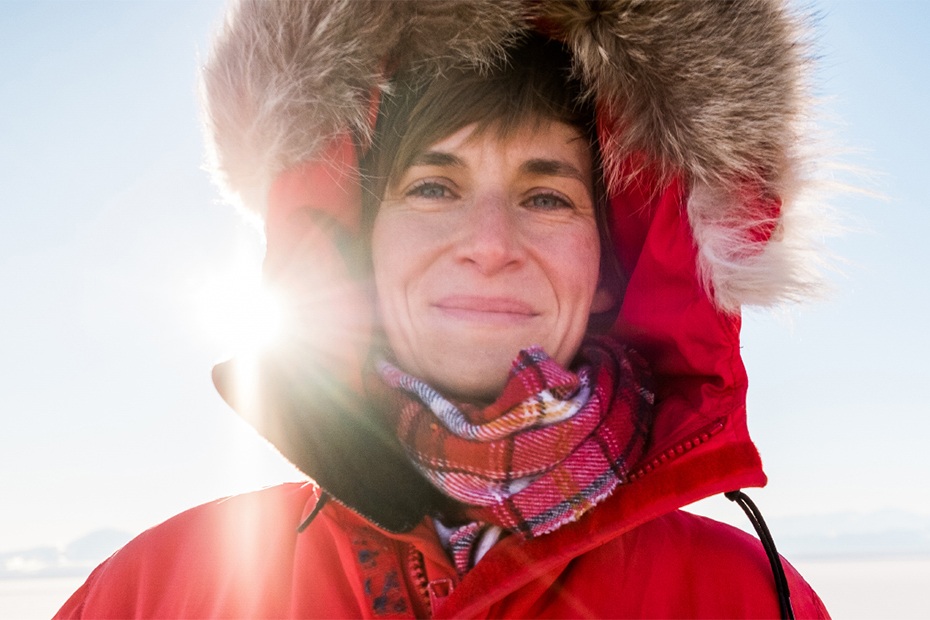 Maris Wicks
Maris Wicks is a writer and illustrator of mostly science-y comics, whose work has taken her to the middle of the ocean, to the top of a volcano, and to the ice of Antarctica. Maris's books include art for the New York Times best-selling graphic novel Primates: The Fearless Science of Jane Goodall, Dian Fossey and Birute Galdikas, and Astronauts: Women on the Final Frontier, both written by Jim Ottaviani, as well as her solo books, Human Body Theater and Coral Reefs: Cities of the Ocean. She has also written, drawn, and colored comics for SpongeBob Comics, Marvel, and DC, and the illustrated the picture books Dragon Bones and You and the Bowerbird for Roaring Book Press. Maris is currently working on a graphic novel about what it's like to live and work in one of the most remote places on Earth: Antarctica! (spoiler alert: there are lots of penguins)